Our MyRxPath Solution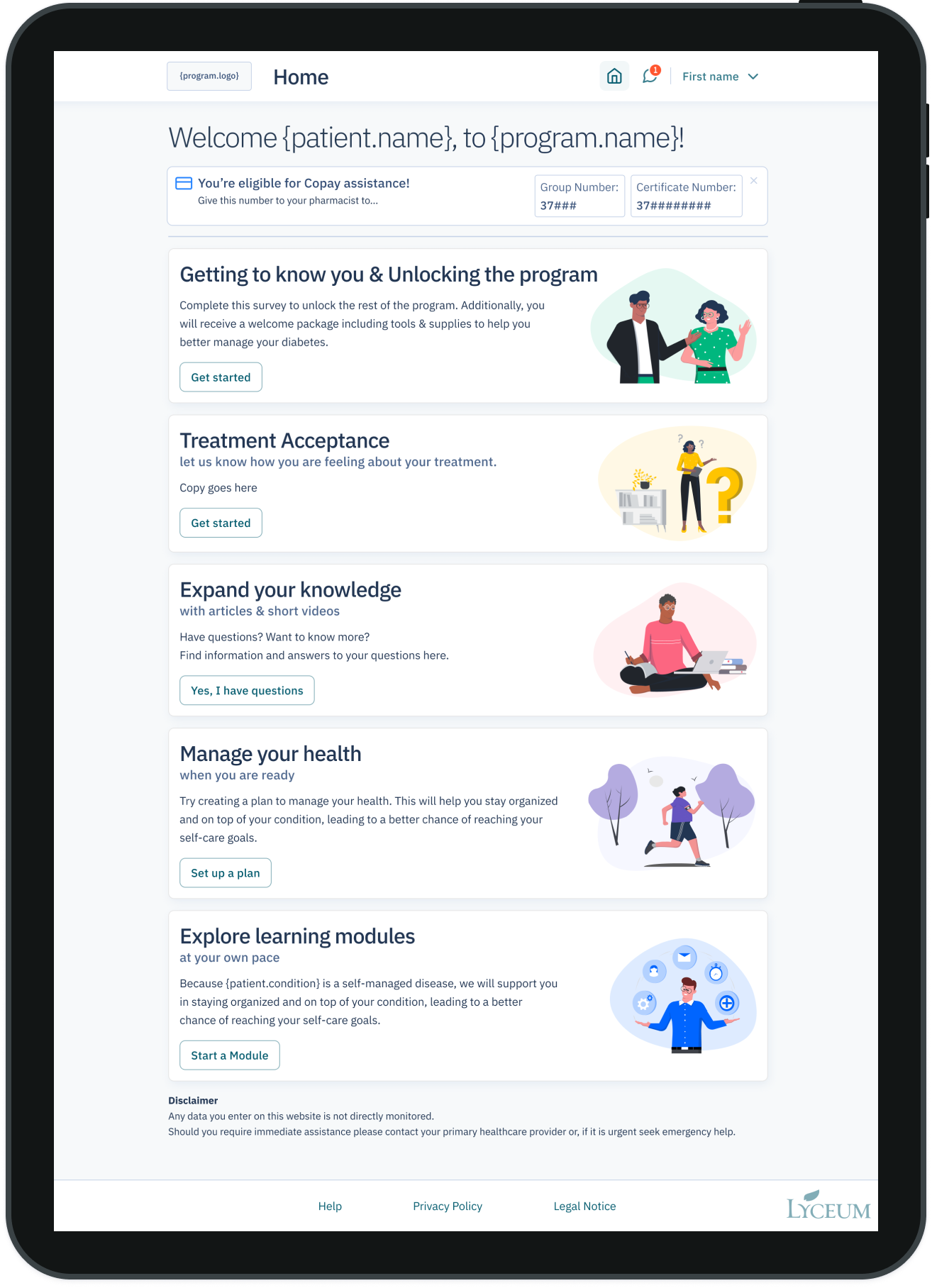 Lyceum's MyRxPath is a web-based application which supports patients as they start and continue on therapy.
Providing support to navigate financial reimbursement as well as psychosocial support, Lyceum's MyRxPath meets patients where they are to ensure they are empowered and engaged throughout their treatment journey.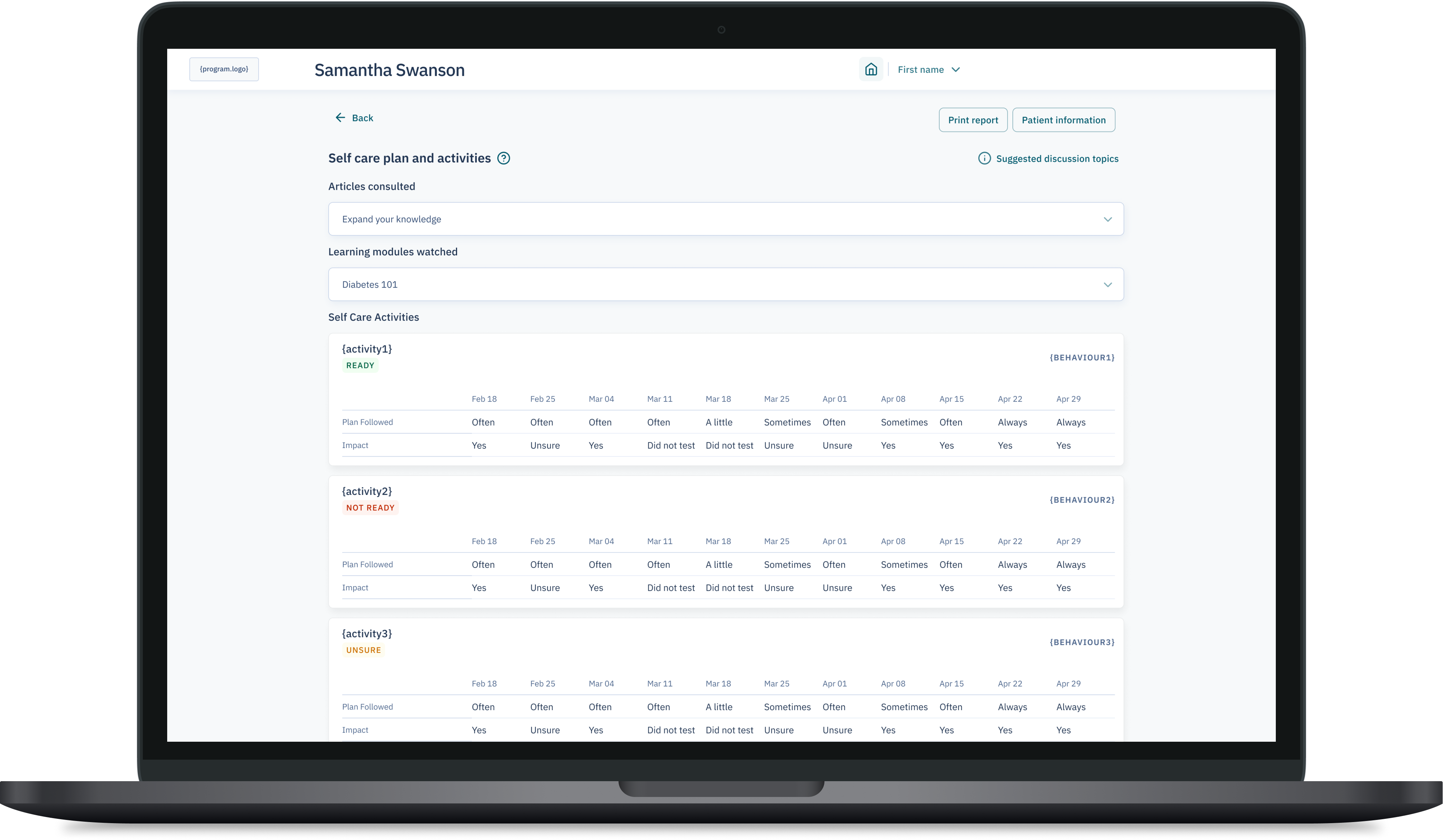 Lyceum's MyRxPath complements the care provided by the patient's primary care team and saves time by providing insights related to possible psychosocial barriers to treatment.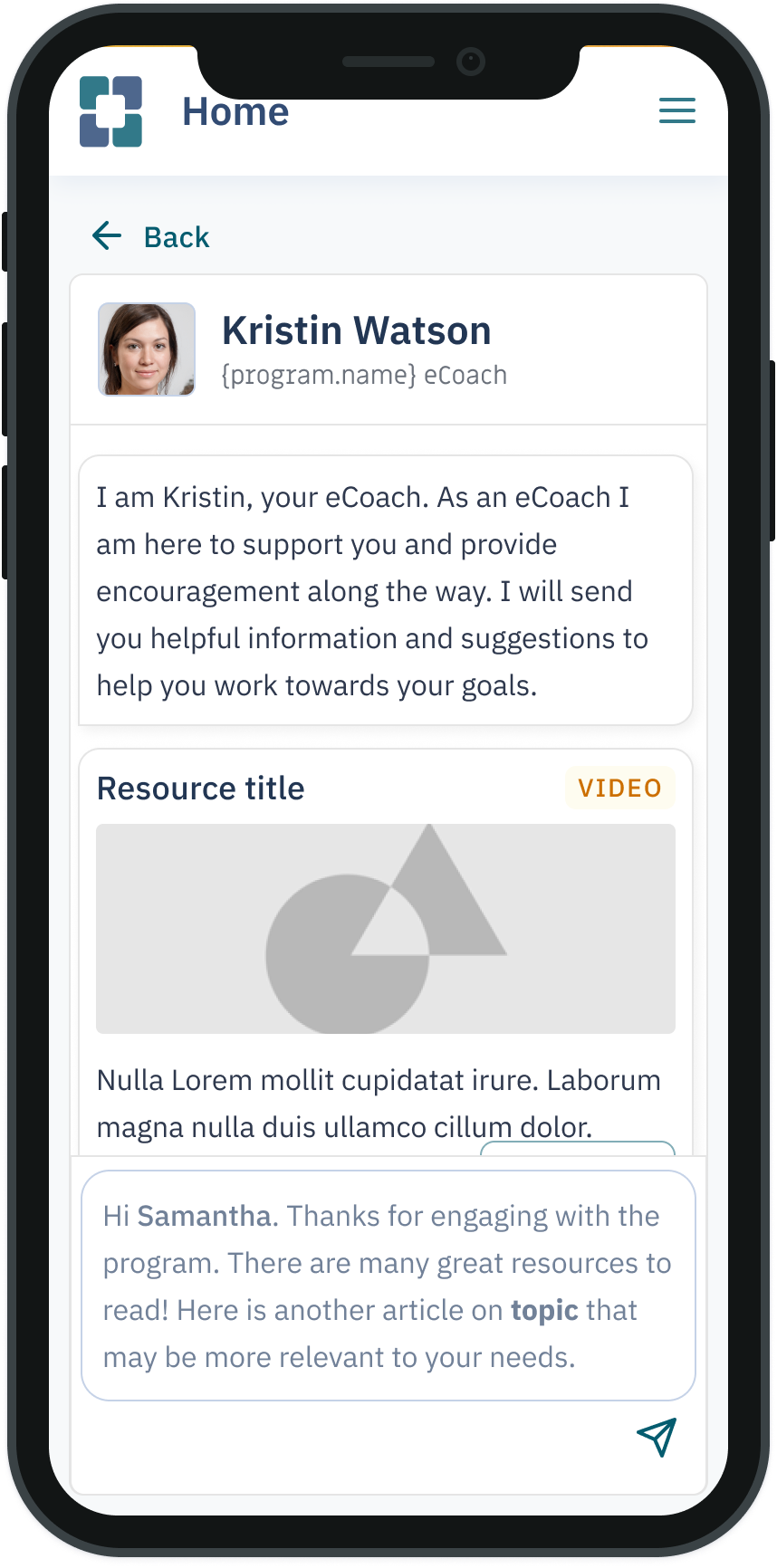 Using technology to scale and support patients 24/7, Lyceum's MyRxPath is a cost-effective and efficient way to reach and engage patients when compared with traditional call-centres.
Would you like to learn more about
MyRxPath?
Testimonials
See what clients are saying about our MyRxPath system.
Jade Dagher
Cluster Head, Northwestern Europe and Canada at Roche Diabetes Care
"In these challenging times, Roche Diabetes Care recognised that patients require additional support without constraints. By launching the Accu-Chek engage program, we are proud to provide an innovative way for people living with diabetes to track and share their activity with their healthcare providers, that can then offer informed, timely and tailored support. It is a perfect example of our commitment to our mission to bring true relief to every person living with diabetes, anytime and everywhere."
Michael Vallis PhD R Psych
Psychologist & Associate Professor, Dalhousie University
"Many people think people living with type 2 diabetes need more motivation for self-management. I have learned that individuals with type 2 diabetes need more support to act on the motivation they have."
Contact us!
Whether you want to request more information, read our case studies, book a demo of our products or join our team, we would love to connect with you!
Please leave us a message below or reach out directly.
Our Address
2 Bloor Street West, Suite 700, Toronto, Ontario, Canada, M4W 3E2