Our iCALM Solution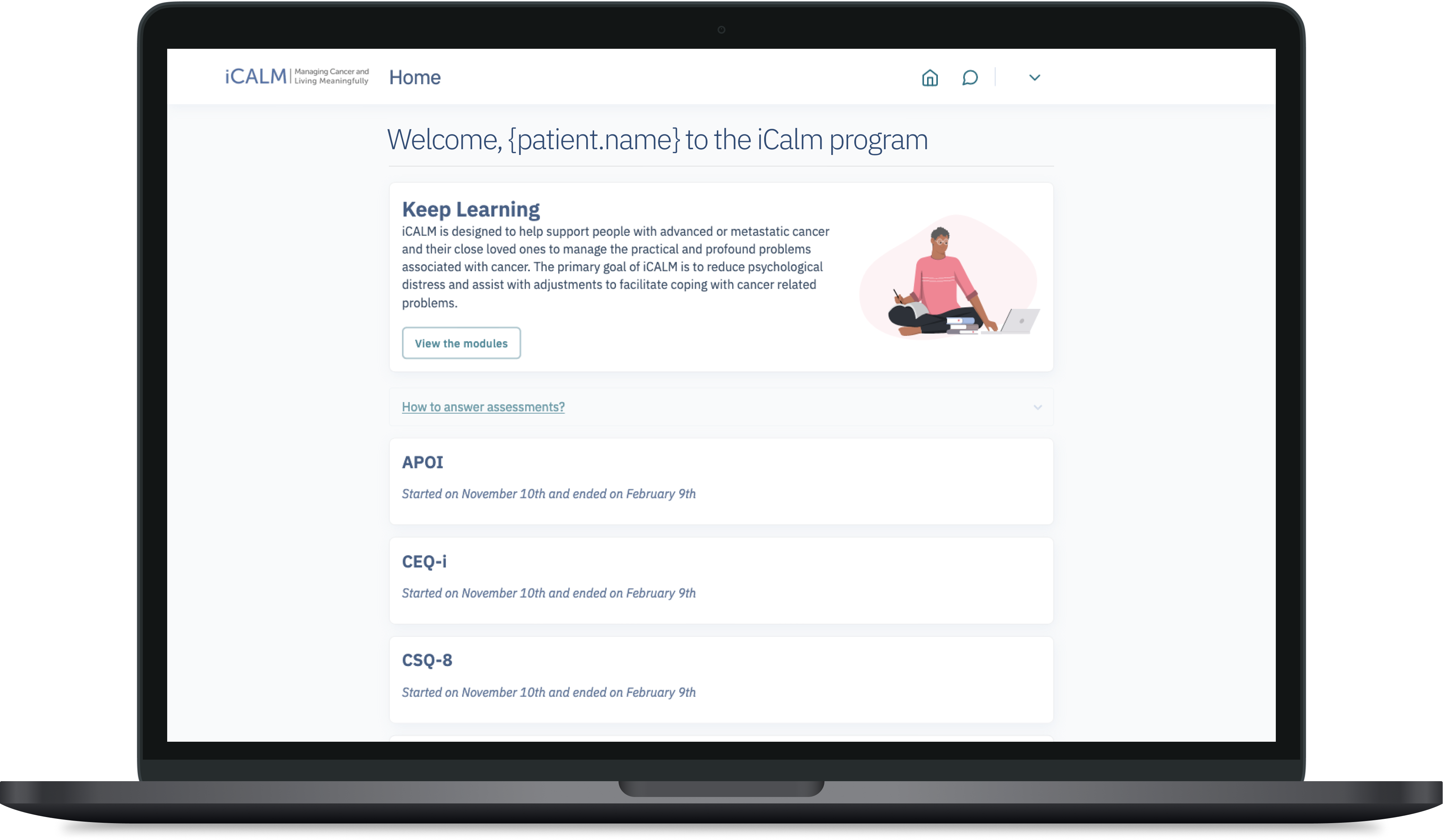 iCALM (Managing Cancer And Living Meaningfully) is the world's first online psychotherapeutic intervention for patients with advanced cancer and their caregivers.
Developed in the Department of Supportive Care at the Princess Margaret Cancer Centre, part of University Health Network, and in partnership with Lyceum Health, iCALM provides novel support for patients and their caregivers.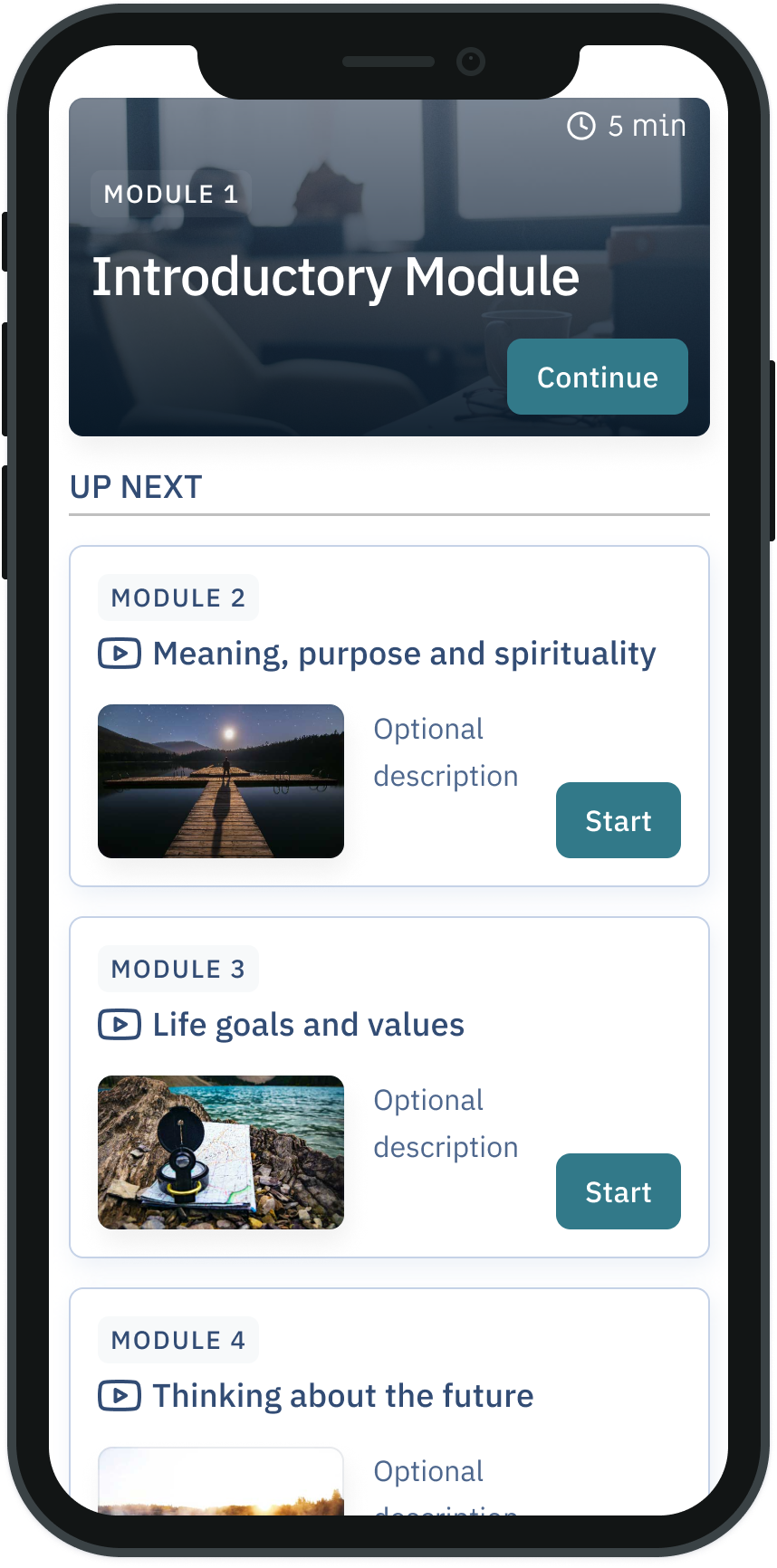 iCALM is intended to bridge the gap in psychosocial support that exists due to limited human resources, lack of training for healthcare professionals, and both socio-economic and geographic barriers.
iCALM is a digital intervention that was specifically designed to support the adjustment of patients and their family caregivers to help them overcome the challenges of advanced cancer and its treatment and offered support in navigating a complex healthcare system.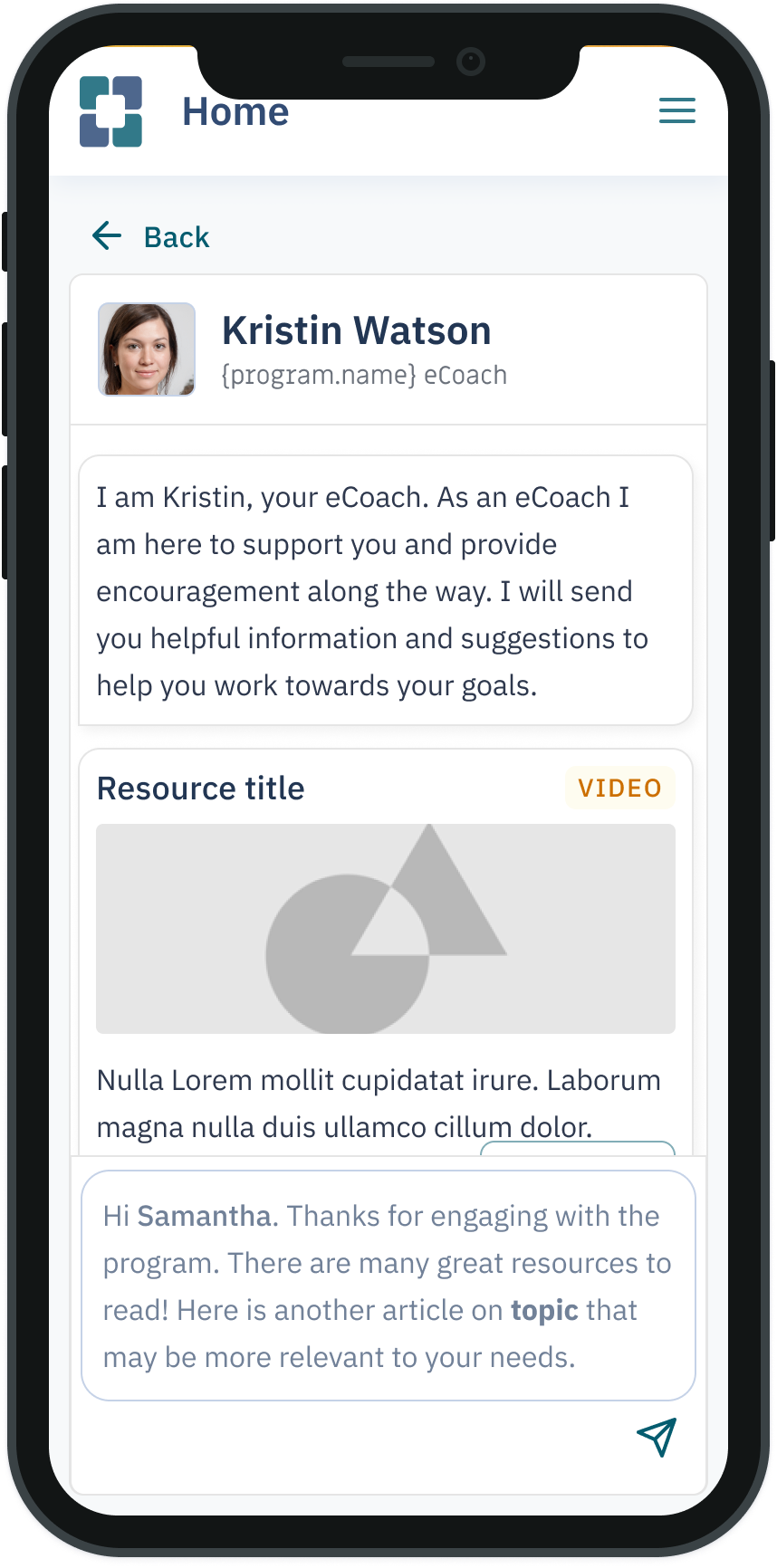 Structured around the CALM framework researched and developed over 10 years within 15 countries, iCALM delivers a 9-week, self-directed intervention combined with eCoach moderation to promote reflection and planning for the future, moderated interactive exercises, and videos of clinical experts and patients sharing their experience with cancer.
iCALM eCoaches guide patients with registered therapists trained on the iCALM system. They are skilled in addressing the practical and profound challenges associated with advanced disease.
Would you like to learn more about iCALM?
Supporting Evidence
Grossman et al., 2018
CALM for patients with advanced disease is the only intervention that has been shown, based on validated measures, to reduce death anxiety
Agboola et al., 2015; Fridriksdottir et al., 2018; Leykin et al., 2012
The development of iCALM is supported by evidence that indicate that IMIs, such as iCALM are a promising new approach to alleviate distress, improve symptom management and quality of life in patients with cancer
Rodin et al., 2018
CALM is effective in reducing and preventing depression and addressing the predictable challenges faced by patients, alleviating depression and distress about dying and death and enhancing preparation for the end of life
Contact us!
Whether you want to request more information, read our case studies, book a demo of our products or join our team, we would love to connect with you!
Please leave us a message below or reach out directly.
Our Address
2 Bloor Street West, Suite 700, Toronto, Ontario, Canada, M4W 3E2